Noninvasive & Minimally Invasive Facial Rejuvenation
(Note: All of these procedures are only performed by Dr. Taylor.)
BOTOX® Cosmetic

BOTOX® Cosmetic is a simple, nonsurgical, physician-administered treatment that can temporarily smooth moderate to severe frown lines between the brows in people from 18 to 65 years of age. It is the only treatment of its type approved by the Food and Drug Administration (FDA). One 10-minute treatment – a few tiny injections – and within days there's a noticeable improvement in moderate to severe frown lines between the brows, which can last up to 4 months.

Xeomin is an injectable neuromodulator approved for  cosmetic indications – Moderate to severe frown lines between the eyebrows. Similiar to other drugs in this category, including Botox and Dysport, that also have FDA approval for the treatment of facial wrinkles.
Dysport®

Dysport® is a prescription injection for temporary improvement in the look of moderate to severe frown lines between the eyebrows (glabellar lines).
What is BELOTERO BALANCE®? BELOTERO BALANCE is a prescription injection that is approved to temporarily smooth out and fill in moderate to- severe nasolabial folds (the folds or wrinkles that go from the side of the nose to the corner of the mouth).


Juvéderm® XC helps replace the HA your skin has lost, adding volume to smooth away facial wrinkles and folds. Juvéderm® XC achieves its smooth consistency due to an innovative manufacturing process called HYLACROSS™ technology. HYLACROSS™ gives Juvéderm® XC its unique smooth-gel properties as well as robust gel structure that holds up over time. That's why Juvéderm® XC is the first smooth-consistency HA gel and the only HA filler that's FDA approved* to last up to 1 year with only 1 treatment. www.juvedermusa.com

Perlane® and Restylane®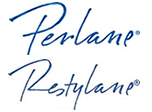 Perlane® and Restylane® are hyaluronic acid type fillers This substance is one that occurs naturally within the skin and is lost over time. These fillers help restore this component to the skin replacing the volume and diminishing the folds and wrinkles. These last up to 6 months. www.restylaneusa.com

Radiesse®

Radiesse® is a synthetic injectable filler that has been FDA-approved to reduce moderate to severe wrinkles, folds and creases around the nose and mouth by augmenting the skin's natural collagen supply. It is a safe, effective and long-lasting alternative to injectable collagen and other dermal fillers for not only smoothing wrinkles but also adding volume and contour to the face for an overall younger, fuller, smoother appearance. With just one or two Radiesse® treatments, you can enjoy a beautiful, natural look that lasts. View Video
www.radiesse.com

Microdermabrasion
Microdermabrasion is effective in reducing fine lines, "crow's feet," age spots and acne scars. It stimulates the production of skin cells and collagen. It has proven to be a very popular nonsurgical cosmetic procedure.
Technique:
The hand piece emits crystals onto the surface of the skin, resulting in a gentle abrasion or "polishing" process. Each treatment takes from 30 minutes to an hour. The number of treatments recommended for maximal results can range between 5 and 12, spaced from 2 to 3 weeks apart. Maintenance of results requires periodic repeat treatments after the initial regimen is completed. Microdermabrasion may be combined with other skin care treatments to increase the effect.
Benefits:
Virtually no side effects.
Gives the skin an overall fresh, healthy-looking glow.
Nonsurgical, safe, effective "lunch hour" procedure.
Effective on all skin colors and types.
No anesthetic required.
Excellent for skin sensitive to chemical procedures.
Normal activities can be resumed immediately.
*View other services under Skin Care
Aesthetic Treatment Video Animations
View our educational videos, which offer clear explanations of common cosmetic treatments. Please click on one of the categories to see the video animations that are relevant to each topic. All video is closed captioned for the hearing impaired or for those who are unable to listen to the audio portion of the presentation. Click on the menu button in the right hand corner to return to the main menu. Click the language button to change to Spanish or closed captioning.
Visite nuestra nueva colección de videos educativos, que ofrecen explicaciones claras cirugias cosmeticos. Atención, los pacientes que hablan español. Por favor, haga clic en la ficha "language" en la esquina superior derecha del reproductor de video para selecciónar la version en español.